A career change fit for a fitter? How BoxToxTV got nearly 10 billion Youtube views overnight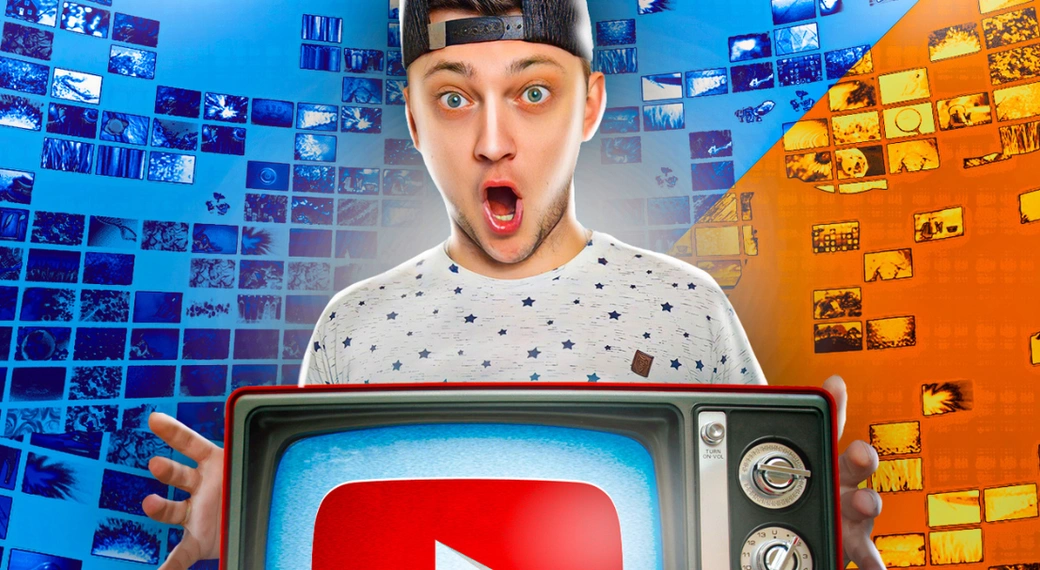 Until a year ago, Evgenij Zaroznyi was still an unknown tractor mechanic from Germany's North Rhine-Westphalia region. Today, his YouTube account BoxToxTV has over nine billion views and more than 13 million subscribers. Not bad considering, Zaronznyi launched BoxToxTv less than a year ago. In an interview with OMR, he tells us how he came out of nowhere to become a social media star with five-figure sales and what hurdles he faced along the way.
Evgenij Zaroznyi's videos all share an extremely simple structure and are by no means groundbreaking. He sits, or stands, in front of his living room TV, clips from the Minions or Tom & Jerry playing on loop. Occasionally, there are scenes from films, series or sporting events. Zaroznyi interacts with the characters and people as if he were part of the story. The very shallow acting is underpinned with corny laugh tracks, slapstick music and minimal sound effects. Once that's in place, the billion-view-generating machine is ready to launch.
9.6 billion views to be precise. For an account that only launched on August 28, 2022, it's an impressive figure. Same goes for the 13.1 subscribers. Zaroznyi has been racking up enormous views, primarily thanks to YouTube Shorts. The five most successful shorts on BoxToxTV alone have a total of around two billion views. While Zaroznyi is also on and active on other platforms, his reach doesn't come close to what he has on YouTube nowhere near as high as on YouTube. He has 2.1 million followers and 22.4 million likes on Tiktok, and 133,000 followers on Instagram.
TikTok thanks to wifey
Zaroznyi is from Russia, but relocated to Germany with his family at the age of twelve. Today, the 32-year-old lives in Ibbenbüren, a small town of around 55,000 inhabitants in North Rhine-Westphalia. His first foray into social media was two years ago—but not with Youtube. "I never thought I would end up making videos. The idea and concept came very spontaneously," he tells OMR in an interview. In fact, it's his wife providing the inspiration: she publishes videos of her pregnancy on Tiktok, and a clip of the "Gender Reveal Party" is viewed 300,000 times. That's when Zaroznyi knew exactly what he wanted to do.
His first video on Tiktok barely got any views. The second, however, notches about 20,000 views, the third 400k. After that, Zaroznyi says, his videos began racking up views in the millions—with the exact the same stripped-down (see: simple) content that can be found on his channel today. Then he starts to publish his videos on Youtube, because it offered the possibility to make a little bit of cash off his video. "For me, it was just fun. I didn't think that this content resonate so much," he says.
Suspended account and a desperate search for an alternative
It's not all smooth sailing. Several of his Tiktok accounts are blocked, forcing him to start over from scratch several times. "I had an account called Gentok that was blocked. It hurt at the time, but after some time I just thought I need to continue." To this day, he says that he doesn't know why his accounts were blocked.
So while progress on Tiktok has been bumpy, Youtube has been going strong from the start. He has no explanation for the insane growth: He hasn't invested any money in advertising and growth on his Youtube channel has been strictly organic. To reach an international audience, Zaroznyi uses English video descriptions. He does not use any language in the videos themselves.
It's all about Youtube
"At the moment, I'm concentrating entirely on Youtube, because Tiktok is a bit slow with the number of views," explains Zaroznyi. It's no longer as easy to generate any significant reach on Tiktok, echoing rumblings from other TikTok creators. With billions of views, millions of subscriptions and a five-figure monthly turnover, he could and maybe could be quite satisfied with the achievement. However, he doesn't seem to be all that confident in the long-term success of his channels. He is still working as a fitter, albeit only four days a week instead of five.