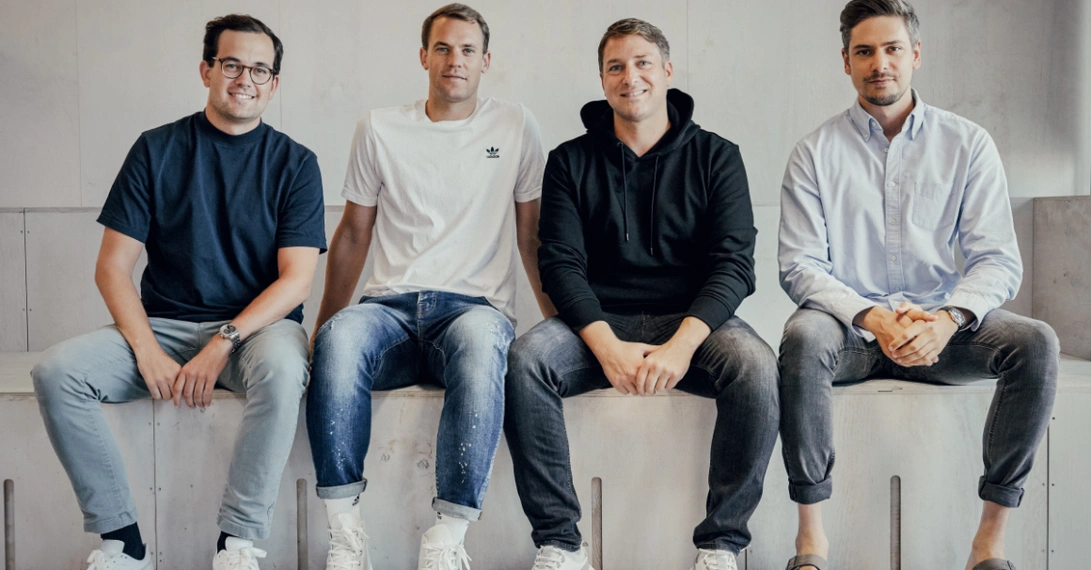 Healthy, certified organic, vegan, gluten-free and lactose-free. In just a few weeks, Health Yeah AG's bars will be available for purchase through the company's online shop and in select retail outlets. Health Yeah has international star power in its ranks with Bayern Munich's Manuel Neuer chairman of the supervisory board. With a round of financing upcoming, Health Yeah is bullish on its prospects for success in a market that has no shortages of newcomers to the snack bar game. Today, OMR breaks down Manuel Neuer's Health Yeah venture.

By now, it's well documented that professional athletes are wont to get into the entrepreneurial game as their active playing careers draw to a close. Just last week, for example, the "Baller League" announced its plans in an OMR Exclusive. The new soccer league is set to launch this year and will feature streaming stars and an "innovative concept." Launch is slated before the end of this year and current BVB defender and 2014 World Cup winner Mats Hummels is on board as co-founder.
Now it's Hummels' former teammate at Bayern Munich and Die Mannschaft following Hummels' lead. For Neuer, however, the product could not be more night and day. Instead of entertainment and soccer, Neuer is focusing on nutrition. According to initial information made available, Neuer's venture is set to address the same demands that he has been making of himself for several years.
Idle hands and a desire for improvement to self
Neuer had the original idea five years ago. At the time, he was dealing with a lengthy injury break in the run-up to the 2018 World Cup. The forced hiatus compelled him to scrutinize his diet. He discovered that some foods had a negative impact on his regeneration and performance. Since then, he has avoided lactose and added sugar, eats a gluten-free diet and hardly eats any meat.
All of these criteria are present in the bars from Health Yeah. They are certified organic, vegan, gluten- and lactose-free, and contain no added sugar or soy. Manuel Neuer himself will act as chairman of the supervisory board, while his long-time friend Jan Driessen, a former amateur player at Schalke 04, "is slated to be CEO.
In the mood for food
Also on board are Anton Reich and Felix Hellenberg, two experienced food entrepreneurs. Reich served as Chief Strategy Officer and Chief Financial Officer at Yfood, Hellenberg as Chief Operations Officer.
Thus, the duo is competing indirectly with its former employer. Yfood got its start with drinkable meals and the bottles are still the highest-selling products of the company by a wide margin. Yfood, by the way, sold a nearly 50% stake to Nestlé at the beginning of the year. Yfood's product range is continually being expanded and the portfolio now includes vegan bars, among other things.
Millions on the market: healthy bars and snacks
Products related to nutritional supplements, healthy snacks such as bars and meal replacements have been booming in recent years. In addition to Yfood, European companies such as the Goodlife Company, with brands such as Hej and Naturally Pam by influencer Pamela Reif in its portfolio, The Nu Company, and The Quality Group with brands such as ESN and More Nutrition are just a few examples.
With Manuel Neuer, one of the world's most successful and best-known soccer goalkeepers, Health Yeah  has a built-in marketing asset that could streamline the company's success, as almost 13 million people follow him on Instagram alone. When Health Yeah finally does launch, it will likely do so by tapping into that considerable reach. Exactly when that will be is apparently not yet 100 percent certain. Autumn 2023 is the general timeframe that the company has communicated. Additionally, bars will be initially available via the company's own online store and some selected retail markets.