Magic The Gathering & Lord of the Rings: One card to rule them all?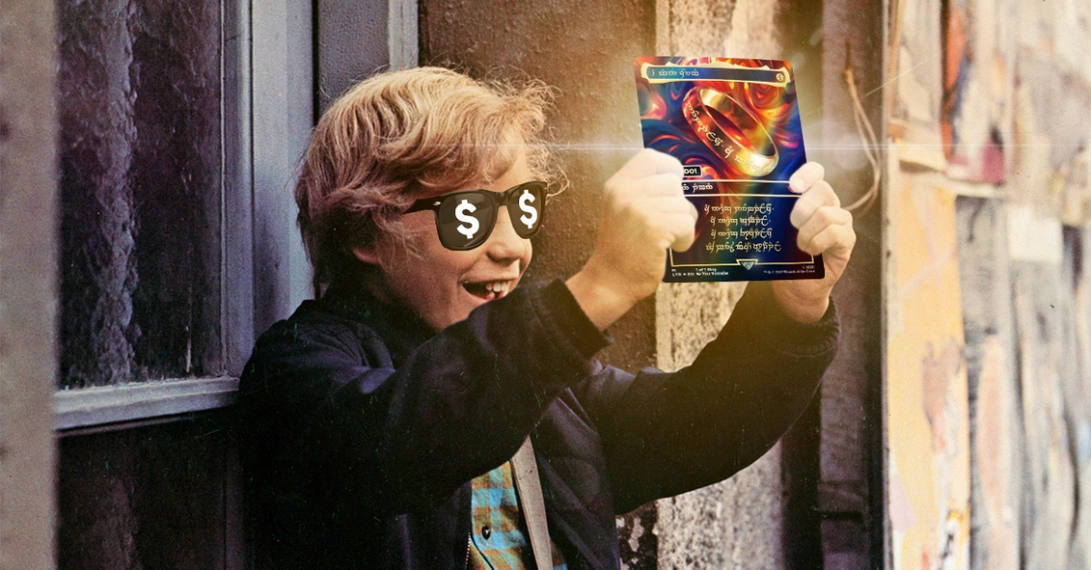 The quest is nigh! In a fortnight, "Magic: The Gathering" is set to release its latest set, deep in the heart of Middle Earth. The collaboration with Lord of the Rings is by no means the first time Magic: the Gathering has partnered with a popular IP. There is, however, one new detail to rule them all: there is only one "The 1 of 1 Ring" card, worldwide; collectors are already lining up to pay enormous sums. Today, OMR embarks on a quest to illuminate the hype surrounding the card, the vibe on the secondary market for trading cards and the possible fates that await.

In "The Return of the King," J.R.R. Tolkien's Lord of the Rings trilogy reaches its inevitable climax: after an arduous journey from the Shire, Frodo Baggins stands at the caldera's edge of Mount Doom. Overcome with the Ring's power, he hesitates to throw it into the fiery pit and thus destroy it. A fight ensues with Gollum, who finally falls into the liquid fire, together with the ring. Thus ends the saga according to Tolkien. But its end may just be the beginning.
No matter how captivating that intro is (or how long overdue it is that I re(re-re-re)binge Peter Jackson's cinematic masterpieces), we're focusing on the marketing power of the Ring and the artificial value creation at the heart of the collaboration between "Lord of the Rings" and "Magic: The Gathering." Both IPs are buoyed by passionate and engaged communities. On the one hand, team Tolkien: a literary classic, a film epic, the second-most expensive Amazon series of all time, the source of countless parodies and memes and thus deeply anchored in global pop culture, a mega-brand. On the other, team Magic: trading card game pioneer, fantasy cult and the archetype for nerd-dom becoming mainstream—or even cool.
Two worlds made for each other
On June 23, these worlds collide. "Tales from Middle-earth" will be released worldwide as a new, playable Magic set. It works like any other Magic set: there are starter packs with two ready-made decks, smaller booster packs with random cards, and so-called Commander decks for a special game mode. Regardless of the game mode, the basic premise is always the same. Players draw cards, build up resources and use them to play summon creatures, cast spells, etc. as the game progresses. What sets Magic apart is that, in principle, the thousands of cards published over the years from different universes and franchises can be combined with each other in any way. This creates an enormous variety and depth of play. It's just one of the many draws the game has that fans love.
The collaboration seems like a perfect match—and not just because of shared fantasy themes. At the heart of both worlds are major global entertainment conglomerates. In the case of Lord of the Rings, 99.9% of people have no idea who owns the copyright to the books or movies, or Amazon's Rings of Power series, for that matter. In 2017, Amazon secured the rights for the record sum of USD 250m and followed suit a few weeks ago snatching up the license for a LOTR MMO (massively multiplayer online game).
One conglomerate to buy them all
Since 2022, the company in possession of the LOTR copyright for movies, video games, board games, comics, amusement parks and merchandising has been the Embracer Group from Sweden. This rights package is said to have earned the U.S. film production company Saul Zaentz Company, in possession since 1976, around USD 775m. Before the acquisition, the Embracer Group was already considered Europe's largest gaming company, with a valuation of just under USD 10b.
Previously operating under the name THQ Nordic, the Embracer Group had earned a reputation for snatching up struggling and financially troubled game studios and brands. Since 2021, however, they began shifting their focus to blue chip acquisitions, including Borderlands developer Gearbox for USD 1.3b, board game publisher Asmodee (license holder of Settlers of Catan, among others) for USD 3b and shares of Square Enix Europe, thus giving them a piece of games like Tomb Raider and Deus Ex. Shortly before the LOTR deal, the Embracer Group sold 8.1 percent to the Savvy Group from Saudi Arabia (including ESL) for around USD 1b. After a last-minute mega deal fell through last month, the Embracer group saw its shares plummet; the company is currently valued under USD 3b.
Cult toys: Made in America
Not nearly as convoluted, but surely shrouded in as much fog, is the story of Magic: The Gathering. In 1993, inventor Richard Garfield sold his idea to Wizards of the Coast, a company founded just three years earlier. International success followed shortly after its initial release. The company invested in licenses and distributed, among other things, the very successful and beloved Pokémon trading card game for years. In 1997, Wizards took over TSR, the company behind "Dungeons & Dragons." Similar to Magic and Lord of the Rings today, it's hard to picture a better brand fit. Two years later, Wizards of the Coast was purchased by U.S. toy manufacturer Hasbro, where it remains today, alongside other powerful IPs such as Monopoly and Transformers.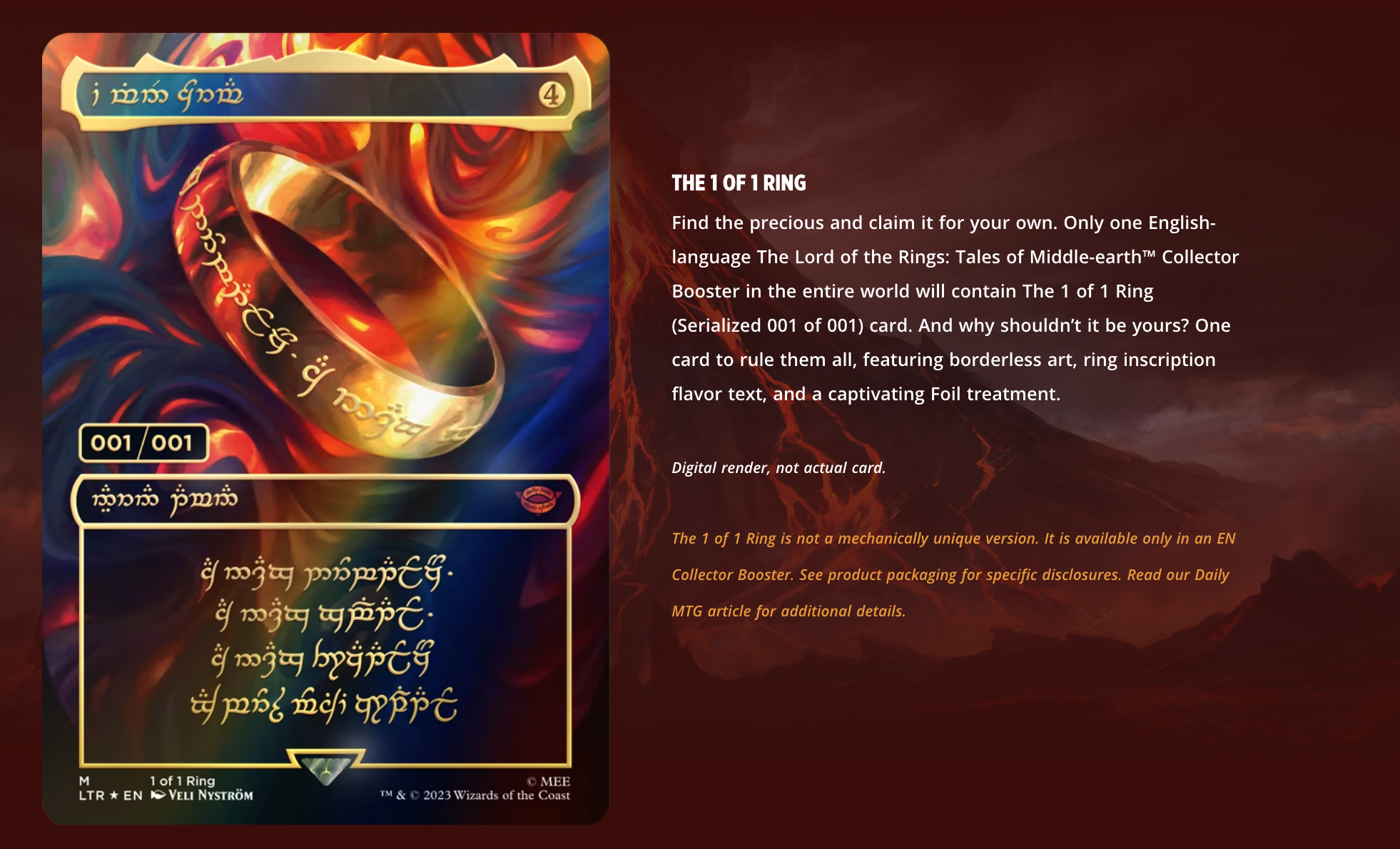 Fast forward to today: As with many board game companies, things first start looking up for Hasbro during the pandemic. With people stuck at home, puzzles, parlor, card and tabletop games boom. However, the boom fizzles out when lockdowns are lifted—with two exceptions: Magic and D&D. Last year, Hasbro then restructured the group into three new units tasked with maximizing the fantasy hype: Consumer Products, Wizards of the Coast and Digital Gaming, and Entertainment. And it is the Wizards' brands that continue to show incredible growth.
While Hasbro's total sales of USD 5.86b in 2022 are nine percent lower compared to years prior, sales of Magic alone increased by seven percent to more than USD 1b. It single-handedly ensures that the Wizards of the Coast and Digital Gaming unit is the only one to grow, with total sales of around USD 1.3b. Past collaborations between Magic and other franchises, including Dungeons & Dragons, The Walking Dead, Stranger Things, Warhammer and Fortnite, contributed significantly to the unit's upward trajectory.
Ring-fueled growth?
This growth is expected to continue this year. In Q1 2023, Hasbro already reported a 16 percent increase for Magic compared to Q1 2022. And that's before the LOTR collab. "Now Lord of the Rings fans are coming. We know that's a brand that age groups with a high purchasing power identify with. And many fans are willing to spend a lot of money on it," says Jamin Kauf, social media specialist at Cardmarket, a secondary trading platform for trading card games and, by its own estimation, the largest marketplace of its kind in Europe.
The collaboration itself probably would have been enough to generate enormous attention, desire and sales. However, the announcement that a special version of a ring card will be launched on the market as a one-of-a-kind product is likely to exponentially increase the hype. The official website states that "Only one English-language The Lord of the Rings: Tales of Middle-earth™ Collector Booster in the entire world will contain The 1 of 1 Ring (Serialized 001 of 001) card. And why shouldn't it be yours?
"Demand created exclusively by collectors"
"No one can predict what will happen with the ring card," says Jamin Kauf. That's because in addition to the classic media value of such a campaign – coverage, comments on social media, exchanges within the community – there's also the value on the secondary market, which is probably very high in this case, and the much greater attention it will attract. And this much is certain: the official value of a few dollars, which the card actually has as part of a collector booster pack, will be exceeded many times over.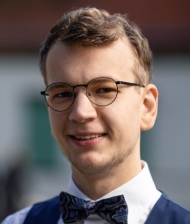 "Normally, card prices always go up when their value makes them popular in the game. And they go down when the value in the game goes down or a new edition of the card is printed," Jamin Kauf says about the market for collectible card games. Overall, he says, this market is very inefficient. The Ring card will now override these normal mechanisms, he said. "There is only the one card and thus effectively no supply. Demand here is also not created by game endings, but exclusively by collectors," Kauf says.
Poised to be a record-breaker?
Although the case of a trading card game launching a card as a one-of-a-kind has never happened like this before, extremely rare cards, some of which sold for enormous sums, can be used as a frame of reference. "You can look at cards with a similar volume," explains Jamin Kauf. "In this case, close to zero." In the Magic community, the so-called "Black Lotus" is considered one of the rarest and most expensive cards. In March of this year, a copy signed by the illustrator is said to have sold for USD 540,000. A few weeks ago, the most expensive card in the Yu-Gi-Oh! universe sold for slightly less. "Tyler the Great Warrior" was auctioned on Ebay for around USD 330,000. It was created almost 20 years ago in a collaboration between Konami and the Make-a-Wish Foundation—at the behest of Tyler, a boy at the time was battling cancer. He is now cancer-free and recently sold the card.
However, those all pale in comparison to the "Illustrator Pikachu" card. Kauf said that in 2022, it changed hands for a reported USD 5.27 m. "It's the most expensive TCG single card ever sold. Originally, you couldn't buy it as it was a prize of a Pokémon fan contest. If you're curious as to who paid the ridiculous sticker price, it's rumored to have been Jake Paul's brother Logan.
And so begins the quest
Despite the tangential precedence, it is difficult to draw any real conclusions about what the Ring card could fetch. "A very important factor in high prices has always been nostalgia," says Jamin Kauf. "So the question is: Will someone be willing to pay such high prices for a card that is printed and artificially reduced?" And he asks another question that is crucial, especially with regard to nostalgia as a factor: "Who's to say it will remain the only "1 of 1 Ring" card?
Even if it there is only one, it still lacks some history that makes all the other expensive cards so special. And there's another possible problem. How can Wizards guarantee that the one card will actually be found and not end up forgotten or lost to time in a drawer, an attic or even the trash? "Honestly, I don't know. We're in uncharted territory. There simply hasn't been anything like this before," Kauf says.
Even if the legacy of the Ring card is rather contrived, there is already a glut of very high bids in circulation. "After the first announcement a few months ago, it started at USD 10,000. In the meantime, however, there are significantly higher bids," says Kauf. For example, professional football player Cassius Marsh raised his bid to half a million US just a few days ago. A card shop in Spain has offered EUR 200k, according to this Instagram post. A collector in a Facebook group had offered USD 100,000. With such commercial interest even before the release, the search for the one ring card almost resembles gambling. Kauf has an even more apt comparison for the marketing gimmick: "It's very reminiscent of the search for the golden ticket to the chocolate factory."