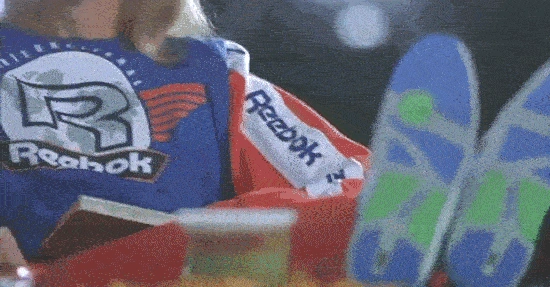 "Reebok is for sale." For the multitudes of people around the world, from hardcore sneaker heads to tangential observers of sneaker and pop-culture, that four-word declaration is the definition of an attention-grabber—and figures to have given rise to many a fantasy of "what I would do if they had the money…" As members of the human species with WiFi and smartphones, we too at OMR are not immune to such fanciful daydreams. What if OMR boss Westermeyer just happened to "find a forgotten billion" somewhere? Which mistakes that Reebok made in the past would we need to rectify and what forward-looking strategy would we employ to get Reebok back on top of the sneaker game? That's exactly what we asked leading sneaker and marketing experts.
There was a brief time in the late 80s that Reebok did what today seems like mere fantasy: it was on top in the sneaker game, besting Nike and drawing rave reviews from the New York Times in 1985. Reebok is riding the aerobics wave to the top spot, with Jane Fonda and Gin Miller, iconic, influential figures in the aerobics scene, wearing Reebok Freestyle. The hype propels Reebok to record revenues and gives the brand enough momentum to overtake Nike for a few years.
In the late 80s and early 90s, Reebok shoes were so popular among aerobic aficionados that reports said that Reebok did not have to pay star Jane Fonda to wear their shoes
Reebok counters Nike with "The Pump"
However, a future giant in the sports world is growing. The Nike Air Jordan is selling well, as is mentioned in the NYT article. Nike signed Michael Jordan in 1984 at the start of his NBA career. Seven years later, he won his first title with the Chicago Bulls; five more titles followed through 1998. As Jordan rises to the status of global superstar, Nike carves out an increasingly larger position in the sports apparel business.
Reebok, too, enjoys a run of success during the same time. Its "The Pump" sneaker helps the brand develop a reputation of innovation among clients. In 1991, Dee Brown of the Boston Celtics wins the slam dunk contest in "The Pump." A relatively unknown rookie at the time, Brown makes a show of the pump, pumping up his shoes before his first dunk for a good 20 seconds. Although Brown never re-reached the heights of his slam dunk contest victory, Reebok does sign a bonafide superstar with Shaquille "Shaq" O'Neal, who also wears "The Pump." The Reebok and Nike marketing departments go toe-to-toe during this time, and trade zingers as well.
According to this 90s ad, the Reebok Pump is inflatable making it a better fit than Nike Air.
Partnership with Jay Z: "The deal that changes everything"
In 2003, Reebok sets a new standard with its co-op with rap superstar Jay Z by launching his own sneaker. Up until then, sneaker brands typically only released custom shoes for athletes. In fact, the only non-sports collaboration until the S-Carter was between Adidas and rap pioneers Run DMC, who had previously landed a hit with "My Adidas." However, it was Jay Z's deal with Reebok that "changed the sneaker industry forever," according to hipster outlet par excellence Complex. The deal "proved that you didn't have to be able to slam dunk or win Wimbledon to sell shoes."
Despite the groundbreaking deal, Reebok is unable to buck the trend: Nike continues its dominance in the 90s and aughts, reaching new heights in terms of revenue that leave Reebok in its wake. In 2005, Adidas announces its acquisition of Reeboks—for EUR 3.1b. The German sportswear manufacturer hopes the deal enables it to carve out a stronger position for itself in the US and thus close the gap to Nike.
Adidas overpays for Reebok
As we know now, the move does not produce the desired results. The Reebok takeover could possibly be the most-expensive failure in Adidas' history. "From the moment we started looking at the numbers, we knew it was a screwed-up business and that we'd paid too much," the Wall Street Journal quoted an Adidas employee as saying in 2015. The German company was unable to improve those figures in the years that followed. In 2007, the first full year with Reebok under Adidas' control, Reebok was responsible for 23% of total revenue for Adidas. For the 2020 fiscal year, that figure plummeted to 6.4% (EUR 1.4b of EUR 21.92b ).
As such, it's hardly a surprise within the industry when reports surface in October of 2020 that Adidas CEO Kasper Rorsted is strongly considering selling off its struggling Reebok brand. Before corona, Rorsted said he would settle for "less than 2b," according to German trade publication Manager Magazin. After another drop in Reebook revenues, Adidas valued Reebok at a mere EUR 1.263b in its most recent financials—that's nearly 40% of the price they originally paid to acquire it back in 2005.
Did Reebok simply suffer under years of poor management?
At first glance, it is not readily apparent why Reebok failed in realizing its brand potential. It checks all the boxes of attribute a modern sneaker company needs to succeed on today's market. It impacted sports and pop culture across several generations, which should enable it to trigger nostalgia among its target group, while also engaging in collabs with some of the hippest modern brands and artists, like Cardi B and Vetements to name two.
So what went wrong for Reebok?
Many of the experts we asked indicated that they see a poorly managed company. As is the case with its (still) parent company Adidas, Reebok has a reputation for consistently failing in the lifecycle management of its products. Either they overdo it with the hype that certain models have through repeated collabs that even years later no one is interested in hearing the name "Stan Smith." Or they release a top shoe with an exorbitant amount of marketing expenditure that sells out immediately, but fail to follow up with affordable sneakers for the masses. It appears as if Reebok has come down with something in the past 15 years that you could call the Adidas syndrome.
Reebok fails to make the most of good "collabs"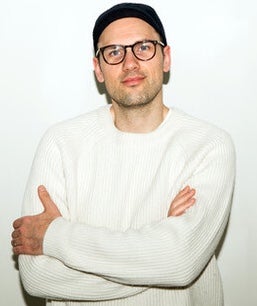 Today, collaborations are among the most important levers for building a lifestyle brand (as we (humble brag) covered in our keynote back in 2019. In all honesty, Reebok's chances of success in keeping step with Nike when it comes to collabs were not that bad according to David Fischer, founder and CEO of streetstyle magazine Highsnobiety. But he's quick to point out that "the peak is not the problem for Reebok. They could have harped on some super strong recent collaboration switch rappers and luxury fashion labels—but they didn't capitalize," says Fischer.
Cardi B is an excellent example of the struggles Reebok has had in maximizing collaborations. In 2018, she became an official Reebok brand ambassador. Objectively, a very shrewd move by Reebok. A former "Blood" who turned to stripping to earn money to escape her surroundings in the South Bronx, Cardi B initially gained prominence on Vine and Instagram through her extravagant (life)style and loudmouthed, rambunctious nature—traits that eventually helped her break into the mainstream. Her monthly plays on Spotify top those of Jay-Z and 50 Cent combined (41m vs 22m & 18.5m respectively); she is the first rapper to have a song go "diamond." The collab announcement alone generates a great deal of free publicity for Reebok and positive responses in the fashion media.
Pushing the cardi B show with a flopped Alexa skill
What happens next can be filed under squandered chance. A couple of months after announcing the collaboration, Reebok released a wild, surreal spot featuring its new ambassador in a pair of white Club C kicks in a retro nail studio. A couple of months later comes the first drop: 30 pairs embedded with Swarovski crystals—an apparent reference to the iced out sneakers Cardi B had shown off on her Instagram page shortly after the Reebok deal was announced.
"Surreal" – an oft used descriptor of Reebok's first spot, "Nails", with Cardi B
"Sport the Unexpected" is Reebok's claim at the time. True to its motto, the channel Reebok decided to use for its first drop with Cardi was certainly unexpected. Reebok creates a "Skill" and an "Action" for Amazon's and Google's voice assistants respectively. Innovative yes, but hyper-specific, too: its sole purpose is to raffle off 30 pairs of Strass sneakers. A mere 752 reviews of the Alexa Skill do not really indicate that Reebok was able to turn "Voice" into a significant revenue channel despite the presence of its most-important partnership. In fact, since the first Cardi-B drop: nothing. One need not be privy to the internal marketing reports to come to the conclusion that Reebok could have also done something, anything, else to more sustainably use its most valuable marketing asset.
"Unable to break through the bubble"
Reebok's first Cardi-B collection is now on the market—two years after the co-op began. The PR department does focus on Cardi B's realness and consumers refusal to accept any bullshit in the launch's press release, indicating that they know how the game today is played. A crucial step that they to this day have yet to take is getting the message and shoes to the fans. "The co-op never seemed to break through the bubble. The impact is, relatively speaking, marginal at best," says hip-hop journalist Falk Schacht.
And that although the recipe for success is pretty straightforward: "You just need to make sure you have five normal models in the store whenever a collaboration drops," says Fischer. "This essential aspect of lifecycle management is something Nike understands completely. And in addition, the market leader also has enough market clout to compel retailers to put certain shoes up on the shelves," Fischer says. He also added that Nike approaches collaborations much more strategically than the other players.
Fizzled out collabs with Hypebeast brands
With style icons, like rapper Travis Scott, it's clear that everything they put their name on will sell out. "That's why Nike doesn't just ask Travis Scott to design Air Jordan's, but also the AirMax 270," says Fischer. According to him, this strategy has helped Nike to firmly establish that model just three years after launch—something that neither Adidas or Reebok are able to pull off easily. "They can only release the latest generations of their classic shoes," says Fischer.
Reebok repeated the same mistakes with other brands. Recent highlights include collaborations with luxury brand Vetements, several shoes designed together with in-demand designstudio JJJJound and a model with Japanese hype label BAPE. And just a couple of days ago, Reebok unveiled two classic models it developed along with New York clothing brand Awake. Running the show at Awake is the former brand manager at Supreme—if you're looking for someone who knows how to generate hype, he'd be your man. Oddly, none of these partnerships really managed to stand out and lag way behind collaborations between Nike and Off White or Adidas and Yeezy.
[ id="attachment_66712″ align="aligncenter" width="712″]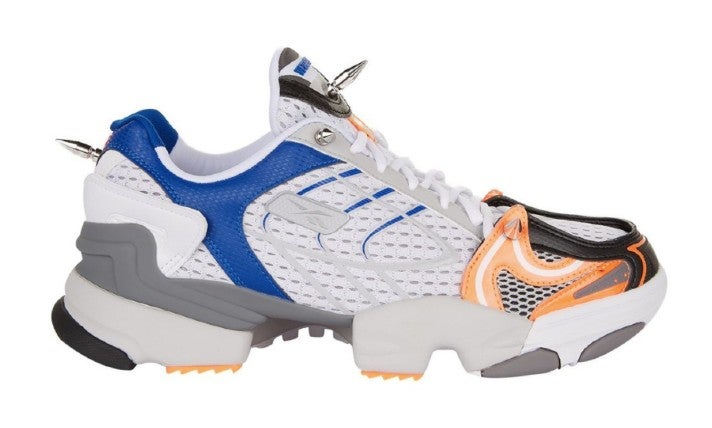 A pair of "Vetements x Reebok Spike 400 Runner" run sneakerheads USD 887[/caption]
Reebok trails Vans and Cons on the resale market
Reebok's failure to create mass appeal through collaborations are backed up by figures from StockX, the resale marketplace where primarily rare and in-demand sneakers and streetwear items are resold (Check out the OMR podcast with StockX founder Josh Luber for more on StockX). Shoes that command especially high prices on such platforms are an indication of a brand's standing among the sneaker target group. In 2020, Reebok came in ninth on StockX among the most-resold sneaker brands—of course behind Nike and Adidas, but also behind New Balance, Vans and Converse.
According to Jesse Einhorn, senior economist at StockX, Reebok is also behind in terms of markups that StockX users would be willing to pay for individual shoes—another indicator of brand love and brand hype. The average markup for resold Reebok shoes on StockX is nine percent. Top brands, like Jordan (Nike), crush that with an average markup of 54%. On the whole, Nike has an average markup of 46 percent, Adidas 32 percent.
Successful models die on discount shelves
It's not all terrible. The most recent collaborations that our experts singled out do appear to have had a positive effect on the brand. Einhorn says that they have helped Reebok make gains in cultural relevance and attractiveness in younger target groups. "Although they are much smaller than many other competitors, Reebok is one of the fastest-growing sneaker brands on StockX," says Einhorn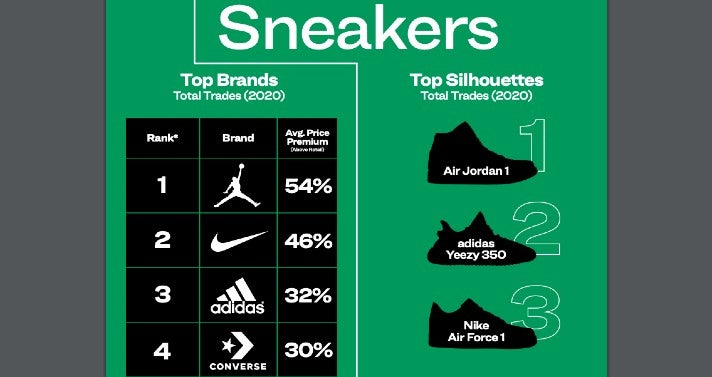 Beyond collaborations, Reebok appears to have failed to find any semblance of balance. One example is the Club C. "It was one of the most successful shoes in recent memory. If the launch would have been more limited, the Club C would still be en vogue today. Due to too much choice in terms of style, price wars eventually took over," says Daniel Benz, founder of Asphaltgold, a leading online shop for sneakers in Germany.
In search of the sweet spot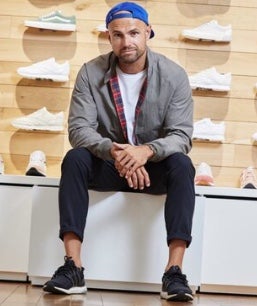 The price wars Benz was referring to was in Reebok's case exacerbated by the laissez fair attitude it adopted with marketing partners. That's what Nicklas Lange believes. Lange is an investment banker at M&A consultants Lincoln International, who have been directly involved in several significant acquisitions in the German sneaker industry. "A core issue facing Reebok is that they consistently nullify their pricing schemes by placing the bulk of their inventory in discount retailers. When shoes sell for EUR 100 online, they run for 80 at discount outlets and then are on sale for 50 on Zalando or Amazon. These partnerships destroy their business," says Lange.
It seems as if Reebok has never been able to find the sweet spot between the extremely limited and mass goods, and constantly pivot from one extreme to the next. The success that the Club C had should have provided a roadmap for success, according to the experts we asked. Benz and Pascal Prehn, brand and Marketing Manager Europe at "Sneaker Freaker" magazine, both feel that Reebok needs to focus more on its heritage.
New Balance shows how it can be done
"In my view, Reebok needs to focus more on its past. The brand was founded in 1958, but its history stretches all the way back to 1895. They need to start explaining who they are," says Prehn. "Nike does the exact same thing. They get the right people together to sell old products." But it's not just the market leader. There are many other competitors that are more worth emulating for Reebok. A much smaller competitor like New Balance is an excellent example of how to use your own history to your advantage. Benz and Prehn both praised the brand for its focus in their "Made in England" and "Made in USA" collections. As the name implies, both collections entail shoes that are made entirely in the respective countries—despite the EUR-200 price tag, the shoes have been a hit.
Reebok recently reactivated its running products from the 90s, but Benz says "they completely missed the modern mindset." Prehn sees an opportunity for Reebok to concentrate on fitness products, which was firmly in their control in the 80s—and not just in one-off announcements, but with a focus on its product line.
Reebok enjoys street cred in hip hop
Up until last year, Reebok was a sponsor of Crossfit and the UFC in the USA. Two sport niches that now have mainstream appeal. "By sponsoring UFC and Crossfit Reebok should have been the player in the fitness sector," says Benz. "But they never connected these worlds with the lifestyle target group." Another missed opportunity where Reebok could have more strongly positioned itself through strategic lifecycle management. Nike and Adidas do a much better job of that with their jogging and sport shoes, according to Benz.
Outside of sports, Reebok's roots lie in hip hop since the collaboration with Jay Z—the perhaps largest and most influential segment of pop culture in terms of finances. Reebok should be able to do well here, as in its archives lies a who's who of hip hop royalty. Jay-Z, 50 Cent, Kendrick Lamar, Pharrell Williams, the list of artists Reebok has worked with is a veritable hip hop hall of fame.
Never fully profited from its hip-hop cred
Reebok does not lack for shoutouts and cameos in rap tracks. In his 1992 track "Watch yo Nuggets," Redman, member of seminal hip hop group DefSquad and future movie star, dropped the line: "I don't have a car, but own a pair of Reeboks. It gets me where I'm going, until my damn feet stops." From MosDef and Das Effects to Flo Rida and Wu-Tang's Raekwon, there are enough Reebok references in hip hop tracks to write a book. So what's the problem? What's keeping Reebok from tapping into its hip-hop cred?
Ex-NBA star Allen Iverson, here in a spot with rapper Jadakiss, signed a lifetime deal with Reebok in 2001, another move that should have solidified the brand's cred in hip hop.
"They just didn't do enough with it and build enough on their rich hip hop history," says Falk Schacht. Instead of direct, authentic faces of the brand, Schacht says that he only sees short-term, campaign-based co-ops. "We live in an age where there is a need for ultra-authenticity. That's another reason why hip hop is so big. And everyone nowadays sees when an artist only does something for a brief period of time."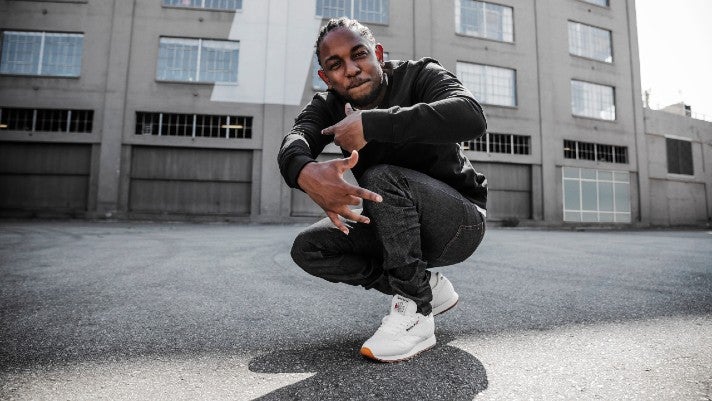 A failure to merge divergent segments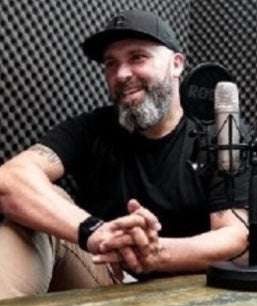 "They seem to have a continued lack of awareness of just how deep the cultural impact can be," says Niko Hüls, aka Niko Backspin, CEO of German hip hop magazine Backspin. "When kids get the impression that a brand is exploiting a culture without giving something back, it's doomed to fail." There are, according to Backspin, still a handful of stars who could deliver an instant impact to any brand. "If Travis Scott or 6ix9ine were to pick up a pair of Reebok's tomorrow, the effect would be huge," says Backspin.
But Reebok has struggled to find a coherent strategy that combines the various elements of its brand identity, i.e. fitness, basketball and hip hop, into one overarching essence. The biggest sin here is probably the shift away from its classic vector logo to the delta logo, which was originally introduced in conjunction with the crossfit line, between 2014 and 2019.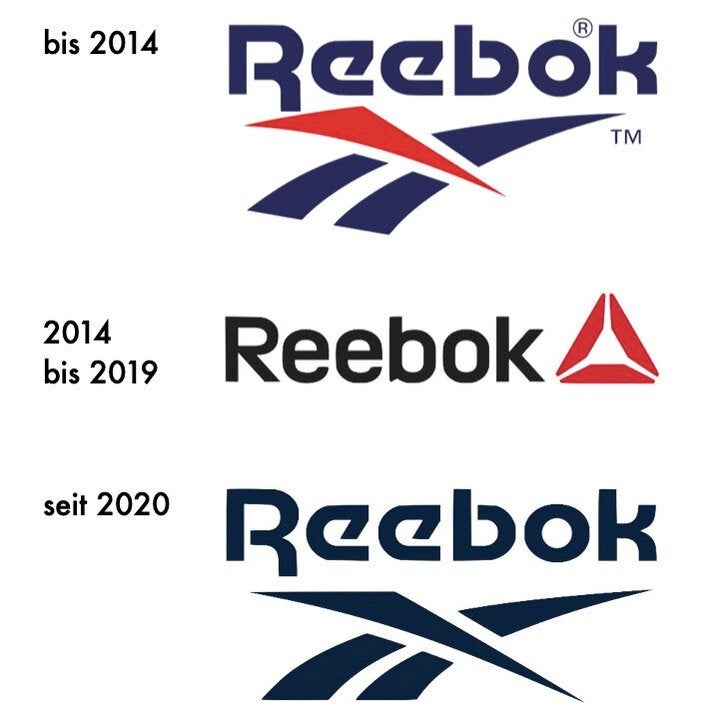 Indecisiveness continues in marketing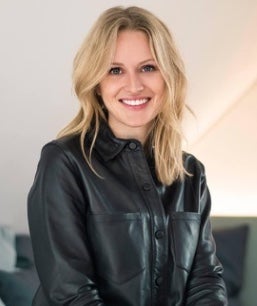 This indecisiveness in its brand identity is one of Reebok's biggest weaknesses. Hardly a surprise that this weakness is readily apparent on social—something that impacts the company's marketing efforts. Lara Daniel, founder and CEO at Pulse Advertising, does not see any coherent messaging across the various brand profiles. "There is a mix between high-performance sports, heavily produced images of Cardi B and standard product images. Who is Reebok trying to reach with this messaging mix?," asks Daniel in reference to the brand's Instagram profile. It only has 3.7 million subscribers. New Balance has nearly twice as many, Adidas and Nike have several orders more.
Similar story on Tiktok. "That is the primary platform at the moment if I want to reach Gen-Z. To do that, Reebok just does not have enough original content," says Daniel. Reebok has gotten about 1-2 million likes for their clips. Daniel says that the brand still has a lot to learn about how to properly use the channel. "Content is ideally raw, humorous, approachable, not overly optimized, and you shouldn't take yourself too seriously here. It's something that only a few have mastered." According to Daniel it seems obvious that Reebok does not consider TikTok all that relevant. "They only intermittently upload content. Doing it properly would entail a proper allocation of resources."
"Focus and invest"
In late 2018, Reebok began, amassing an in-house influencer team. Up until that point, the only collaborations were with fitness influencers; the objective was to bolster its lifestyle and fashion segments. "I find that collaborations with external agencies are much more fruitful when a company has a dedicated influencer team in-house," says Daniel.
To this day, the team has not appeared to have had any tangible success. "My impression is that it's more a team that was sporadically put together for co-op and lacks the necessary focus to compete with Puma, Adidas, Nike and New Balance. They'd really need to increase their efforts to do that—and increase their investments accordingly."
Start being selective with sales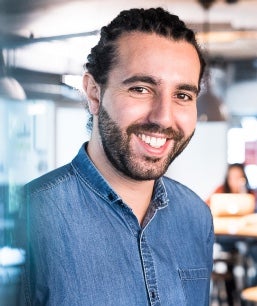 What are the first steps needed to be taken to give Reebok a new shine? Over the past couple of decades, About-You founder Tarek Müller has observed which levers companies have pulled to get the most out of expensive, but underperforming acquisitions. "The first thing to do is to analyze sales. All the merchants who have been detrimental to the brand or have generated more administrative expenditure than profit are cast out."
M&A consultant Lange also sees that as a sound strategy for Reebok. "Whoever ends up acquiring the brand needs to be extremely selective with retail partners. The select retailers left must then be a good fit to the brand, be able to create a suitable environment for the product that adds value to it. The fewer retailers they partner with the lower the margins Reebok has to part with," says Lange. "Furthermore, by casting out problem retailers, the company value will increase due to increased margins."
The DTC challenge
Both Lange and Müller see an increased focus on DTC marketing as a promising move for companies in situations similar to Reebok's. "They could take a page from Nike's book and conduct DTC marketing via an app," says Lange. "They were able to use their app to manufacture a more direct line to their clients who identify more strongly with their brand."
Such a move, however, does run the risk of casting off previously important partners. Benz from Asphaltgold sees the merits of DTC business on the one hand, but on the other sees how collaboration between brands and bigger players threaten smaller stores who have done so much for sneaker culture. That includes Benz' Asphaltgold shop. He occasionally feels like an ad agency who is responsible for creating the drop hype for a shoe ahead of time and then only gets a small commission for sales in his shop.
Attractive acquisition or "blind bet"?
The second move after paring back sales is to overhaul the product line. "Reducing the product line to those that have positively contributed to the brand and then engage in new collaborations," says Tarek Müller. "In this way, you can polish off the brand and down the road you can expand sales and generate more volume. Through new merchants and distribution facilities but also with existing merchants and increased direct sales."
Buying a brand like Reebok is a "blind bet" for potential purchasers according to Müller. "You buy the brand for X amount of money, a brand who's performance is largely based on revenue and profit, and then deliberately reduce revenue in the belief that by scaling it back you can then scale it up much higher than you could before. But I cannot say if such measures are needed in Reebok's case."
Authors: Christian Cohrs, Roland Eisenbrand, Martin Gardt, Florian Heide, Torben Lux