Ballers wanted: New German indoor soccer league to launch this year with prominent backing.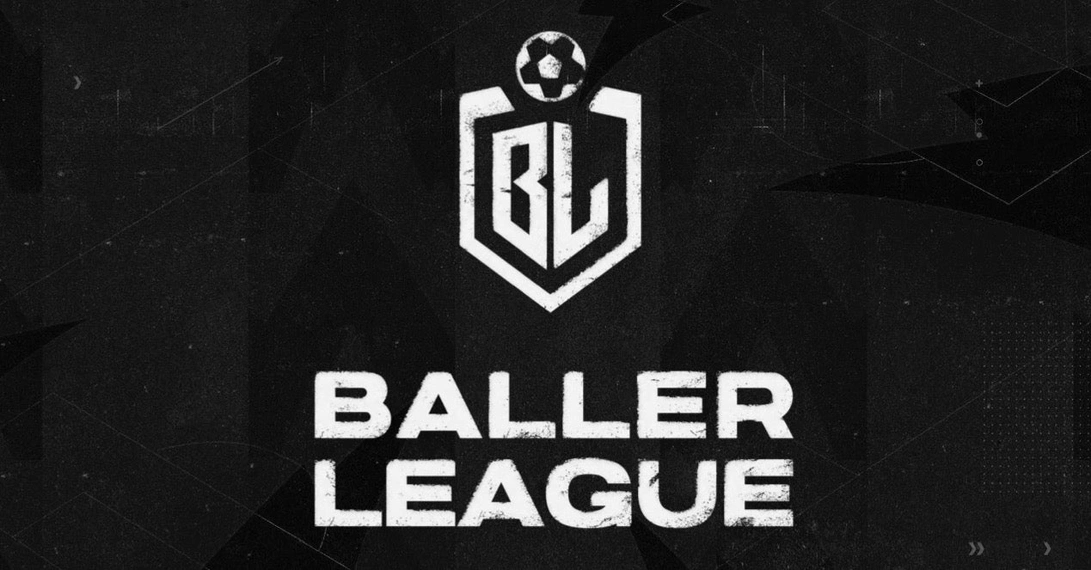 Screenshot aus internem Pitch Deck: Die Baller League kommt nach Deutschland.
Should the German soccer scene be on disruptor alert? Internal documents exclusively made available to OMR suggest just that. The "Baller League" is to be launched this year, according to information we have obtained from the Baller League team. While there are many details that have yet to be finalized, there is talk of big streaming stars and professional soccer players taking part. OMR has the exclusive scoop on the project's pillars.

Baller League aiming for goals galore
A new indoor soccer format is promising stars up close, goals galore and intense, quick-hitting matches. Typically slated during Europe's winter break, indoor soccer tournaments were the norm just a few years ago, but are today a rarity. But that could change abruptly before the end of the year. According to OMR information, a completely new format is making its way onto the German soccer scene: the so-called "Baller League." The competition even promises entertainment and goals galore in a form that has never been seen before in the Fatherland.
Indoor  league with a "new take" on rules
According to OMR research, the Baller League is an indoor league played on short fields and will feature games played at one location over several weeks during the Bundesliga's winter break. Teams will be comprised of ambitious amateurs and semi-professionals. The sporting level is to be ensured by a draft system, for which talented soccer players from the entire DACH region can apply starting this fall. The Baller League is scheduled to kick off shortly before Christmas 2023.
According to the as-yet-unpublished concept idea, the league aims to put the "focus on soccer," while also providing the sport with an "innovative set of rules" to create "continuously unique and unpredictable games." What exactly that means remains is unclear at this point.
15 prominent streaming stars on board
There's another twist: The sporting competition, which, as mentioned, is partly unconventional, is being expanded to include a media component designed to draw crowds. According to internal documents, the Baller League will "bring together Germany's biggest and widest-reaching celebrities from sports, entertainment and streaming to compete in a soccer league."
The Baller League will not involve the celebrities themselves on the pitch, but they will act as permanent managers of the teams. They will be assisted by coaches with the appropriate sporting expertise.

It is not yet clear which streaming celebrities and influencers will be involved. Blacked-out names indicate that certain contracts have yet to be finalized. However, according to reports, "15 well-known personalities" have already given their verbal consent. The Baller League is looking for two prominent managers for each of the twelve teams.
Co-founders BVB star Mats Hummels and media manager De Buhr 
Another prominent name, however, has already been confirmed. According to OMR information, Mats Hummels will be part of the Baller League. According to the report, the Borussia Dortmund defender and World Cup winner for Germany is co-founder and will also represent the competition as president.

Hummels is part of a founding trio that also includes two co-CEOs. One of them is Felix Starck, co-founder of the production company Koryphäen Film. Starck, who lives in Mallorca, is considered the initial driving force behind the Baller League, according to people close to the company.
In addition to Hummels and Starck, Thomas de Buhr, an experienced media manager, is also on board. De Buhr brings business experience from a slew of successful stops, including director at Google for more than five years and then Managing Director of Twitter Germany (now X) from 2014 to 2018. Most recently, de Buhr was responsible for the German business of the sports streaming platform Dazn through 2022.
Baller league in the hands of a German business pro
At this point, we can only speculate about the financing of the Baller League. Information about possible investors in the project is as vague as the names of prominent personalities and team managers.

However, there is one clue that could indicate that the Baller League is not being raised with the help of venture capital. There is talk of a "major German entrepreneur" who is supporting the development of the new small-scale soccer league as an anonymous financial backer.
Sponsoring deals in the 7-figure range
Meanwhile, the Baller League is likely to generate natural income in the future from sponsorship marketing in particular. A pitch deck states that "several well-known companies are already committed as sponsors with seven-figure sums."

The obvious partners would be the usual suspects that also dominate the sponsorship field in classic professional soccer, i.e. insurers, car manufacturers and beverage brands. The central marketing of, for example, a uniform jersey sponsor and outfitter for all teams and the awarding of naming rights to the arena could also be considered.
Tactical switch for Kings League in Spain
New types of soccer formats, such as the Baller League, have caused a stir outside Germany recently. In Spain, for example, the Kings League founded by ex-professional Gerard Piqué has been making a name for itself since the beginning of this year. The league's fan-centric concept includes digital innovations such as referee body cams as well as artificial show elements like so-called "action cards" that can give the game an arbitrary turn at any time.
On the twelve match days of its first season, the Kings League averaged around 12.7 million live views each via Tiktok, Youtube and Twitch, according to OMR research. At the final Final Four at the end of March, there were as many as 25.4 million live streams. Over the entire three-month season, the Kings League thus achieved 164.8 million live views. Not to mention the 92,522 fans on-site at Camp Nou, the stadium of reigning Spanish champions FC Barcelona.
Baller League in the same league?
Most of the Kings League's views come from Spain and, proportionately, from South America. If you compare the Spanish population (approx. 48 million) with that of the DACH market (approx. 100 million), it cannot be ruled out that the Baller League will be able to reach similar dimensions in terms of views in the DACH market. Especially when you consider that it will start with a total of 24 prominent team managers.

In the Kings League, "only" one well-known influencer per team is on board as president. On the other hand, the competition organized by Piqué's Kosmos Group also features international stars such as ex-professionals Ronaldinho from Brazil and Sergio Agüero from Argentina.
Kings League planning international expansion
As Kings League CEO Oriol Querol announced exclusively to OMR in March, the competition plans to roll out its approach outside Spain in the future. 22024 we want to internationalize the Kings League2, he said. Querol left open whether and when the German market will also play a role in this. Either way, the good news for German soccer fans is that during the Bundesliga's winter break it certainly appears that there will be some entertaining soccer matches.