"The nature of the problem has changed," says Yuhki Yamashita, Chief Product Officer at Figma in the OMR Podcast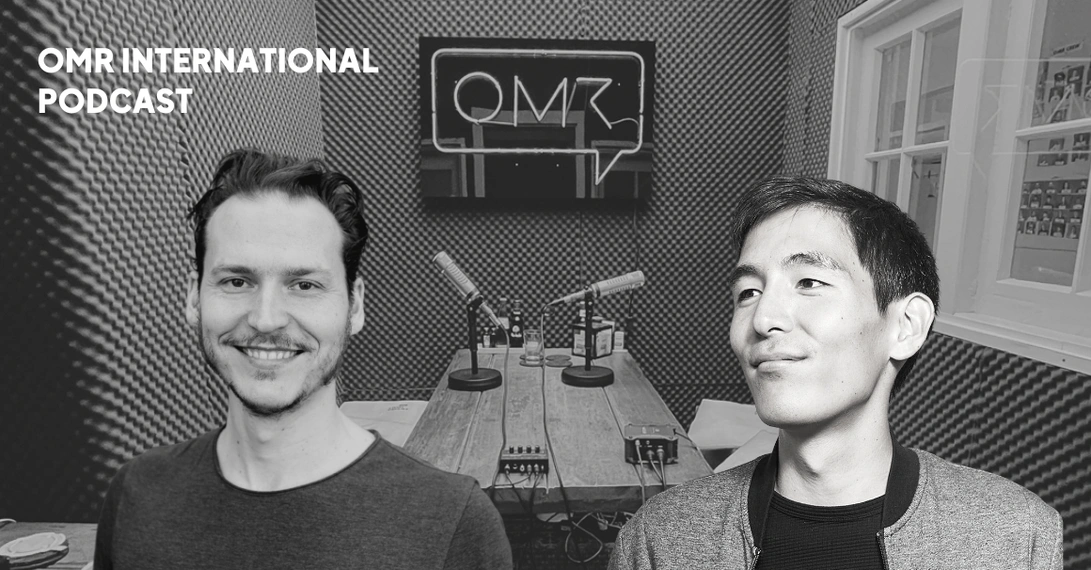 Last year, Figma was headline news around the globe. Adobe announced it had reached a deal to acquire Figma for over USD 20 billion—which would make it one of the largest startup exits ever. While that deal is being held up in regulatory limbo, it is nevertheless an impressive feat for a company that only launched seven years ago. Figma is a collaborative design platform that is used by millions around the world. Yuhki Yamashita is Chief Product Officer at Figma, a position he's had since June of 2022. Yuhki joined me for a chat ahead of Figma's annual CONFIG conference to talk about design, the creative process and, of course, what the future for Figma in the ADobe ecosystem figures to be. 
Promoting collaboration and creativity by removing ownership
When Yuhki Yamashita joined Figma as VP of Product in 2019, he had just left his position of Head of New Mobility at Uber to "focus on design for design's sake." On the surface it was an abrupt lane change for Yamashita, who hadn't really been active in design during stints at Microsoft, Youtube or Uber. "Coming out of college (Harvard, author's note), I didn't even know that design was a real profession. It was at Microsoft that I understood there are all these different roles that it takes to get a product built," says Yamashita in the OMR Podcast International with Scott Peterson. "Design just seemed like the most fun part of the process."
So what is design? "Building products, i.e websites and apps, is an incredibly collaborative process that involves designers, product managers, engineers, oftentimes even a CEO. In the past that was a siloed experience." Yamashita said that this type of set kept designers from getting input from stakeholders and created a lot of confusion, as to which iteration was current. Figma basically streamlined the process as a browser-based platform. "Anyone can just open a link, come in and start collaborating. What we found is that this opens up the process to people that don't consider themselves designers." 
Hyper focus on community
Yamashita says that nearly two-thirds of Figma's users—there are millions worldwide, from independent designers to companies like Apple—are not designers. It's this community of users around the world that has spearheaded Figma's growth since its founding in 2016 by Dylan Field–even more so than the product, including soliciting input from its core users about the product. "One of the ways our customer obsession manifests is asking customers directly what they want to see and when this happens in the open, more people want to participate in the dialogue. 
While the product has gotten people on board, it's been the community driving the growth at Figma. "While we're obviously focussed on making an amazing product and on our users, at the end of the day it's the community that's excited and talking about Figma and evangelizing Figma." With the community doing much of the legwork in terms of marketing, Figma has gone from struggling for credibility to a 20-billion-dollar unicorn. "In the beginning we were very much trying to convince companies that we were a legitimate solution." In those early days, any company that decided to "try out" Figma wanted to hedge their bets, just in case. "Now, a lot of our customers are very reliant on Figma with very sophisticated needs. And we're working with them to deploy designs at scale. So the nature of the problem has changed."  
Check out the full episode of the OMR Podcast International with Figma's Chief Product Officer Yuhki Yamashita for more on the evolution of Figma and, of course, everything about the pending deal with Adobe.