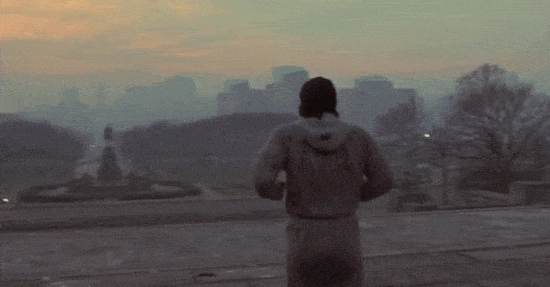 The Rockstars 50 2016
More than just cars and Bier—Germany also knows a thing or 50 about online marketing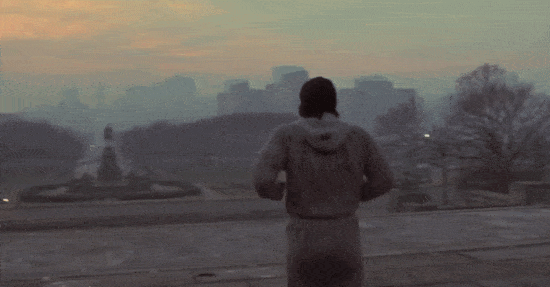 When it comes to digital marketing, Germany is uncharted terrain for most beyond the borders of the Fatherland. As a Hamburg, Germany-based company proud of our roots—and one convinced of the digital-know how and potential waiting to be tapped into—we decided to shed some light on the German digital marketing landscape. For our list, we scoured the land and spoke to experts to compile a list of the biggest movers and shakers, trailblazers and hidden champions in the German online marketing industry. Who they are and what they do, you can read here, in the inaugural Rockstars 50.

Number 1: Christian Schmalzl, Chief Operating Officer at Ströer SE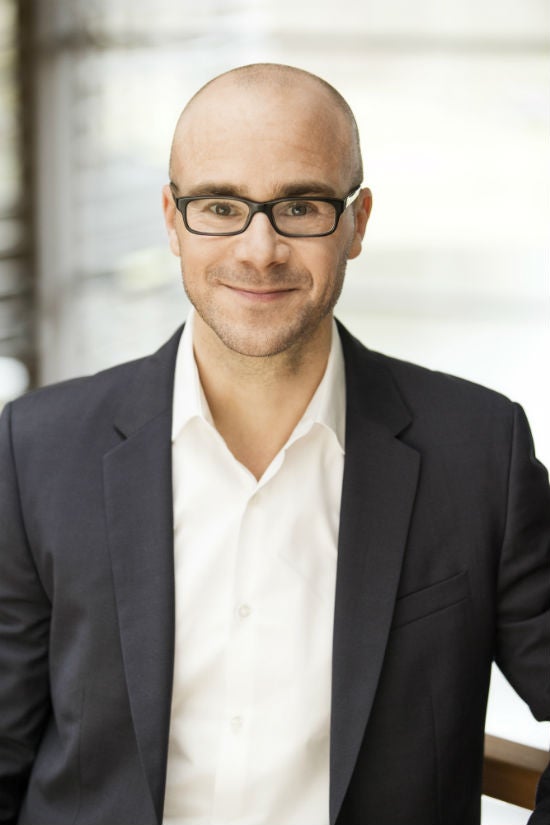 He steers one of the boldest companies the German digital sector has ever seen. Under Schmalzl, German advertiser Ströer went from fringe player to major player, investing several hundred million euro in its online marketing activities—including the purchase of T-Online and InteractiveMedia, as well as creating the eCommerce pillar at Statista. Schmalzl now has his sights set on becoming the largest driver of consolidation on the German online market and thus secure the lion's share of the market. "We feel that in a market as fragmented as the online market is that size is a key factor to success," says Schmalzl. He sees numerous parallels between the current situation online and one that was facing external advertisers several decades ago. Back then, the sector had over 400 players before consolidating down to two.
In reality, Schmalzl is an agency man: in 1999 he began his career as a trainee at Mediacom. In 2002, he was the youngest executive in the agency's history; in 2007 he began overseeing all operations in Germany. In 2010, 36-year-old Schmalzl was named "Worldwide Chief Operations & Investment Director" (COO) at Mediacom. In this role, he was instrumental in shaping strategy at the international media group, which is a subsidiary of GroupM, making it a part of WPP. GroupM is the largest media investment company in the world and would have surely offered Schmalzl plenty promotion opportunities. Nevertheless, he decided to switch to Ströer in 2012, which at the time was an outdoor advertiser searching for a viable strategy. In his time there, he helped boost the company's stock-market value by EUR 2.5 billion in just three years. In 2012, Ströer had an estimated value of EUR 280 million; by the end of 2015 that figure had ballooned to EUR 2.8 billion.
Number 2: Christoph Schäfer, Founder of Performance Media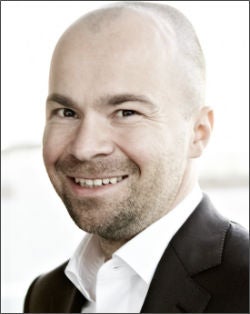 Christoph Schäfer is a true visionary on the German online marketing scene. After spending time at McKinsey and ticketportal Getgo (of which he was co-founder), he was one of the first to realize the potential of graphical, performance-based online advertising. Founded in 2005, he was able to turn Performance Media into the fastest-growing online media agency in Germany in just over a decade. Today, it is rumored that his company manages a 9-figure budget. In early 2014, Schäfer sold Performance Media to private equity investor Equistone, which formed it, along with three other companies, into Performance Interactive Alliance, a full-service provider of online advertising services. The deal was said to be made due to the company's 300-million USD evaluation. Recently, Schäfer has pursued a joint venture for advertising on Facebook with GroupM under the name Esome. Currently, the "Godfather of Performance Display" is taking a much-deserved break. He'll be back and we for one can hardly wait to see what he's got in store.
Number 3: Christian Henschel, Founder and CEO at Adjust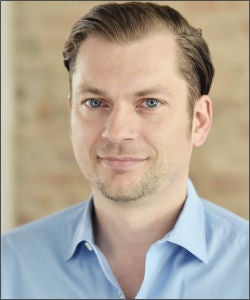 It was the deal in 2015 that sent shockwaves rippling through the German adtech sector: Berlin-based Adjust, heretofore a tiny analytic startup, collected a cool 15 million euro from Highland Capital Partners boosting its total funds to EUR 26.6 million in total. Could there be a new German star on the global adtech scene? To quote the Magic 8 Ball: Signs point to yes. Founder and CEO Christian Henschel estimates that Adjust software is found on every second smartphone in the world. Adjust supports companies in the highly fragmented mobile sector measure their success and optimize their campaigns. "We now have around 1700 clients, including Spotify, Zalando and Rocket Internet," says Henschel. Adjust has a staff of 70 specialists at seven locations around the world. With the new influx of capital, Henschel and his two fellow co-founders plan to expand sales, develop new products and pursue acquisitions.
Number 4: Philipp Schindler, Vice President Global Sales and Operations at Google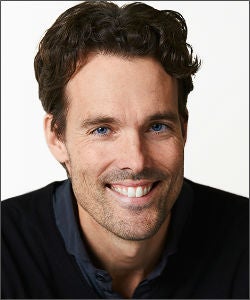 The man with USD 70 billion in ad income at his disposal—his name is Philipp Schindler, now the VP for Global Sales and Operations at Google. Schindler climbed to the upper echelon at Google in a ridiculously short amount of time. He started in Hamburg as Managing Director for the DACH region and Scandinavia and left four years later for London to take on the role of President North America and Central Europe. In 2012, he was promoted to his current position—making him the first German to crack Google's executive team. After Google reorganized and placed everything under Holding Alphabet, Schindler's influence on the company's affairs has grown even further .
Number 5: Donata Hopfen, Chairperson / CEO of the BILD Group at Axel Springer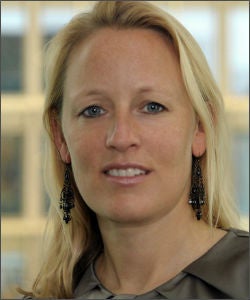 Adblocking and the loss of ad revenue it causes are two of the biggest challenges facing publishing houses today. The industry has as yet been unable to reach a consensus to no longer show content to those employing the ad-rejecting software. BILD CEO Donata Hopfen, however, has made significant headway in just a few months: Since October 2015, adblock users have been unable to view any content. They must either deactivate their software, put Bild.de on a whitelist or take out a subscription. It took all of four weeks for a third of all adblock users on Bild.de to deactivate their adblocker, according to Springer. Hopfen was the first executive in the company's history to come from a purely online background.
Number 6: Oliver Stoll and Michael Kofluk, Founders and Managing Directors at Sovendus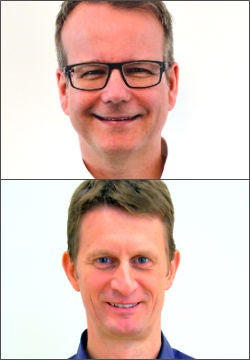 Voucher codes were once all the rage in eCommerce, until shop operators realized that voucher portals were not generating an increase in customers—rather bargain hunters simply googled a voucher with the article in the cart. In 2008, Oliver Stoll found another solution with his wine shop Genussreich. He founded a network together with other shops that gave customers the option of selecting a voucher for one of the network partners after they had completed their purchase. Along with BCG advisor Michael Kofluk, Stoll was able to establish the voucher network Gutscheinconnection. Today, the network has more than 600 shops located throughout Europe, including big names like Otto, Douglas and Jochen Schweizer. The company has rebranded itself as Sovendus. In 2013, it recorded a profit of EUR 1.7 million. In 2015, investment company Bregal acquired a minority interest in Sovendus.
Number 7: Jan Beckers, Founder and CEO of the Hitfox Group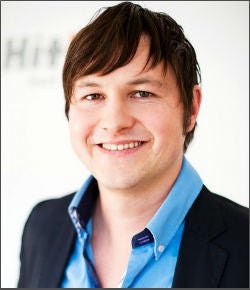 How can I acquire users for my mobile gaming app and how can I monetize them? Jan Beckers is determined to assist app developers answer this question. Together with his co-founders, he has built up one mobile marketing start up after another under the auspices of the Hitfox Group. The most successful of them so far has been mobile affiliate network Applift. Hitfox was founded in 2011, and the most recent figures put company profit at EUR 6.3 million. During his time at university, Beckers operated a number of websites, and afterwards was active as a venture partner at Team Europe where he played a decisive role in building up mobile startups Sponsorpay (now Fyber) and Madvertise. At Hitfox, he recently launched an incubator for the Fintech sector; the portfolio already has eight startups in the portfolio. According to company figures, the group already employs over 500 members of staff.
Number 8: Jens Müffelmann, President USA at Axel Springer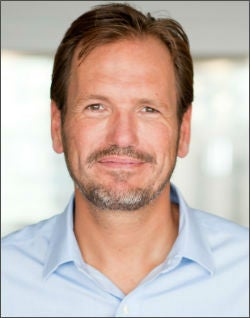 At a time when classic publishing houses are facing immense pressure and moaning and groaning about having to digitalize their business, Axel Springer has shown itself to be refreshingly open to innovation and to be flexible. In the past 24 months, the company has acquired interests in many trailblazing US companies, including Airbnb, mic.com, ozy, NowThis and Pixlee. Not to mention the bold move to acquire Business Insider. Since January, Jens Müffelmann has been calling the shots in the areas of steering and coordination in his role as "President USA." Previously, he headed up creating Axel Springer very successful digital business beginning in 2004.
Number 9: Martin Tangermann, Operator of Youtube Channel Junkfoodtaster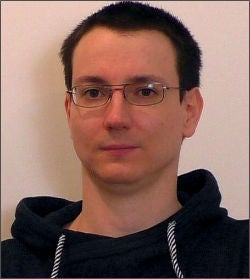 His videos have been watched some 900 million times on Youtube enough to make Martin Tangermann and his one-man channel the third largest in all of Germany. Tangermann's videos have been watched more than those of other German influencers, like LeFloid, Unge or Bibi. While that trio would cause traffic to stand still in the Fatherland, hardly anyone would recognize Tangermann if they see him on the street. And he's had a hand in maintaining his anonymity, well actually two: all of his videos on Junkfoodtaster only feature the junk food and Tangermann's two mitts, going to town on an array of fastfood, sweets and ready-made meals. His videos generate 30 million impressions a month; the ads leading into them provide Tangermann with an estimated 5-figure monthly income.
.
Number: 10 Bettina Hein, Founder and CEO of Pixability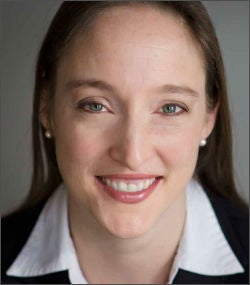 Bettina Hein is a relatively unknown high flyer in Germany: In 2001, she co-founded Swiss firm Svox, a provider of voice-response software. A decade later she sold Svox to a US company for USD 125 million. In 2008, she founded Pixability in the US, after recognizing an early trend that future TV budgets would be migrating to digital videos. After two pivots, Pixability now assists its clients, which include media agency and luxury brand Gucci and Armani, placing video ads on Youtube, Facebook and Instagram. The company is the first external service provider to enable the programmatic purchasing of Youtube trueview spots. Pixability employs some 60 members of staff, is active in Europe and has generated roughly USD 30 million in funding over several rounds. The World Economic Forum named Bettina on its "Young Global Leader" for 2014.
Number: 11 Andreas Kleiser, Founder and CEO of Virtual Minds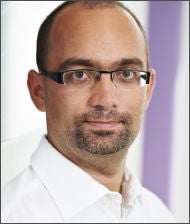 It figures to have been quite the payday when German media corporation Pro-Sieben-Sat1 acquired a majority interest in Virtual Minds. Founded in 2001, Virtual Minds had been synonymous with remnant advertising and adserving . After United Internet acquired an interest in 2008, Kleiser built up a full tech stack for automated eCommerce through a series of acquisitions and investments. One part of the portfolio is the leading German supply side platform Yieldlab.
Number: 12 Matthias Pantke, Founder and CEO of Permodo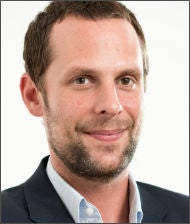 Matthias Pantke is one of Germany's most successful performance marketers. In 2008, he founded adscale, an online advertising marketplace, through which he helped form the German RTB market. In 2012, Ströer acquired adscale; Pantke stayed on in a leading role until May 2015. Simultaneously, he co-founded mobile performance marketer Permodo. Since September 2015, he had overseen the company's business activities—which, we have heard, have been quite successful.
Number: 13 Tim Ringel, CEO of the Netbooster Group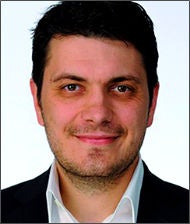 Tim Ringel's career is certainly one of the most impressive in the European performance marketing scene. In 1999, he founded Metapeople in Duisburg, Germany, where his shrewd decision making led to the creation of an additional 120 positions. In 2011, French listed agency group Netbooster acquired Metapeople. Since 2003, Ringel has been CEO of the entire group, which employs some 450 people at 19 different locations around the world.
Number: 14 Ralf Priemer, CEO,  Shareholder and Co-Founder of Channel Pilot Solutions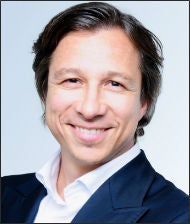 Channel Pilot enables shop operators to place their items on the most significant platforms, like price-comparison portals and marketplaces, quickly and conveniently. In just two years, Channel Pilot has added more than 400 online shops to its client base. Co-founder Ralf Priemer (previously active at Arvato and HRS) was initially 'only' a shareholder; since June 2015 he has headed up internationalization operations as CEO.
Number: 15 Christoph Bornschein, Founder and CEO of TLGG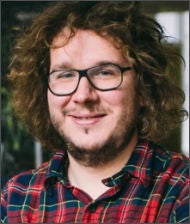 Ripped jeans, shaggy hair and a 5-o'clock shadow: the first time you see Christoph Bornschein, you'd be forgiven for not immediately seeing a successful businessman. Together with two friends, he co-founded TLGG—one of Germany's first social media agencies. The client base is set to expand soon and expected to add Lufthansa, Eon and Thyssen Krupp. The biggest achievement so far: getting acquired by the agency network Omnicom in February 2015.
Number: 16 Jana Kusick, Managing Director at Plista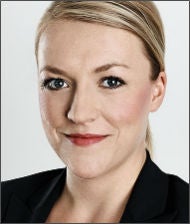 In February 2010, Jana Kusick began as a sales manager at content recommendation marketer Plista; in September 2013, she became an executive. Soon after, Plista was sold to GroupM (WPP). The three Plista founders have little influence on the current daily affairs; former CEO Dominik Matyka is completely out. 32-year-old Kusick is now the number 1 at Plista, where she manages 180 staff members in Berlin.
Number: 17 Jens Pfau, Deputy Managing Director at Jung von Matt/Alster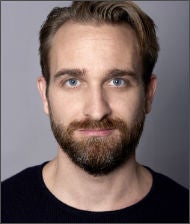 Jens Pfau is one of the most creative brains at ad agency Jung-von-Matt, where he knows how to emotionally touch viewers online like none other: In December, his spot "home coming," featuring a grandfather who faked his own death so that his children could make it home for Christmas, went super viral, garnering attention worldwide. The spot has been watched 65 million times on Youtube and Facebook alone.
Number: 18 Stefan Ropers, Managing Director Central Europe at Adobe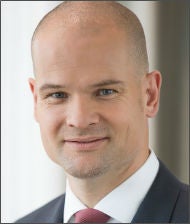 Adobe has long since been more than 'just' a creative software suite: The company has invested more than USD 3 billion in R&D for its "Digital Marketing Cloud." In 2015, Adobe generated USD 1.36 billion in revenue. In Germany, Rocket Internet, Otto and Scout-24 group employ the marketing software. Since October 2015, former Microsoft manager Stefan Ropers has been entrusted with driving Adobe's transformation in Europe.
Number: 19 Elvir Omerbegovic, Founder and CEO of Selfmade Records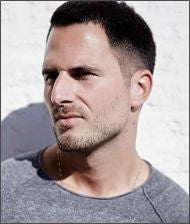 Elvir Omerbegovic was one of the first to figure out how to successfully market music online. Releases at his label Selfmade Records appear as highly produced videos, reaching millions of kids on Youtube and Facebook each day. The result: 8 number 1 records in a row. He signed relatively unknown artists, such as Kollegah, Favorite and Casper, and turned them into stars among German teenagers.
Number: 20 Klaus Ludemann, CEO at Ligatus
Gruner+Jahr subsidiary Ligatus is one of Europe's biggest players in the native advertising scene. The company's success is thanks in large part to former telecom managers Klaus Ludemann and Lars Hasselbach, who were responsible for successfully internationalizing the company. According to estimates by industry experts, Ligatus generates an annual revenue in the mid-8 figure range, thus making a significant contribution to G+J total revenue.
Number: 21 David Fischer, Creator of Highsnobiety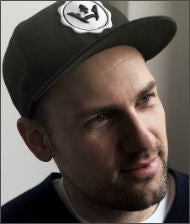 Launched in 2005, the successful blog Highsnobiety is the platform David Fischer uses to reach some 4.1 million visitors in an attractive, life-style conscious target group. On social media, Highsnobiety has more reach than Vice or GQ.
Number: 22 Christian Sauer, Founder and CEO of Webtrekk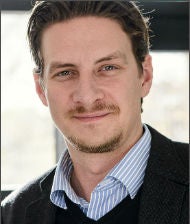 Christian Sauer founded Webtrekk in 2003. Today, the company is active in 25 countries. Clients like Zalando, Bild and Hugo Boss use Webtrekk to analyze the behavior of website and shop visitors.
Number: 23 Hansjörg Blase, Christoph Brust and Falk Bielesch, Founders and Managing Directors of Esome Advertising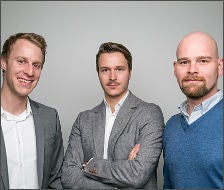 Under the aegis of Christoph Schäfer (see number 2), this trio founded Esome—one of the largest service providers for Facebook advertising—thus gaining GroupM as a joint venture partner.
Number: 24 Marcus Tober, Founder and CEO of Searchmetrics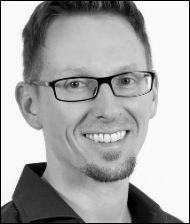 Marcus Tober wrote his graduate thesis in 2005 about tools for search engine optimization. In Searchmetrics, he founded his own provider thereof. Today, the company is active around the globe employing 220 employees.
Number: 25 Philip Matesanz, Operator of youtube-mp3.org
Philipp Matesanz's Youtube-MP3 notches over 200 million visits each month. The twenty-something operates the website from his bedroom, where he generates an estimated monthly revenue in the lower 6-figure range.
Number: 26 Paul Ronzheimer, Head Reporter at Bild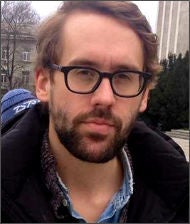 There is hardly a journalist in Germany that has reached more "mainstream German readers" with new digital platforms than Paul Ronzheimer: With the video app Periscope, he has accompanied Syrian refugees and filed live reports on the Paris terror attacks.
Number: 27 Johannes Beus, Founder and CEO of Sistrix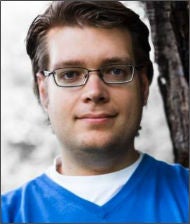 Since 2001, Johannes Beus has been active in search engine optimization. Today, he and his tool Sistrix are considered to be the absolute authority in the sector in Germany, and he is considered to be the inventor of the visibility index.
Number: 28 Oskar Nick, Operator of Youtube Channel Majestic Casual
Nearly a billion views and 2.7 million subscribers: 24-year-old Oskar Nick operates Majestic Casual—one of the largest Youtube channels in the music business and has somehow managed to remain by and large anonymous. Now he is planning on launching his own series of side events.
Number: 29 Peter Schilling, Co-Inventor of heftig.co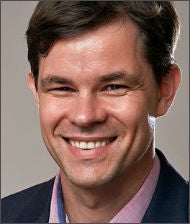 Through his viral portal heftig.co (hefty.com in the US) and the quality of the content on the site, he has been and continues to be the subject on discussion. Our take: building a reach of some 50 million unique visitors from scratch deserves attention.
Number: 30 Jerome Cochet, Senior Vice President Sales & Marketing at Zalando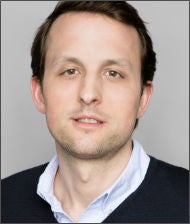 At eCommerce shooting star Zalando, Jerome Cochet is not only in charge of a 100-person strong marketing team. He is also responsible for the marketing segment Zalando Media Solutions.
Number: 31 Teja Töpfer & Benni Schröter, founders and CEOs at Facelift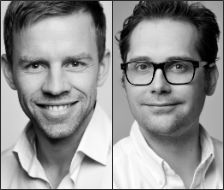 EUR 15 million funding, over 150 employees: Teja Töpfer and Benni Schröter turned Facelift into one of the largest European social media technology players in just a few years.
Number: 32 Fabian Spielberger, inventor of MyDealz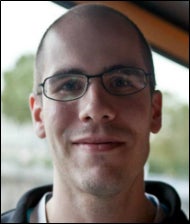 All Fabian Spielberger wanted to do with his blog was inform his friends about discounts on smartphones. Today, however, he reaches 3.5 million users with MyDealz each month and employs a team of 40.
Number: 33 Stefan Zilch, managing director at Spotify for DACH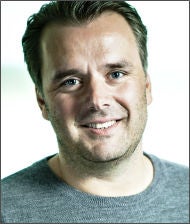 75% of the 75 million Spotify users use the ad-funded, free version of the music streaming software. Stefan Zilch is responsible for explaining the available targeting options to German-speaking advertising clients.
Number: 34 Jonas Drüppel, Roland Grenke and Daniel Taschik, Dubsmash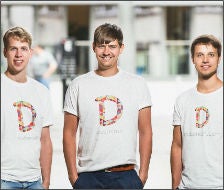 Dubsmash has been downloaded over 75 million times in more than 190 countries. The app lets users make smartphone videos and swap in movie dialogues. Fans include Mark Zuckerberg, Rihanna and Jimmy Fallon.
Number: 35 Lukas Klumpe, managing director of Athletia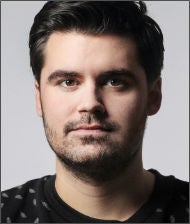 Once a subsidiary of Mediakraft, today Athletia is its own company that has, among many others, the German Bundesliga as a client. Lukas Klumpe (25) transformed the company from a network to a tech company.
Number: 36 Anna-Lea Popp, "Fashion Hippie Loves"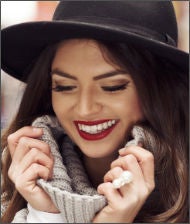 Anna-Lea Popp, aka "Fashion Hippie Loves," has almost a million followers on Instagram, making her the largest fashion Instagram influencer in Germany.
Number: 37 Arthur Gerigk, Global CMO at Rocket Internet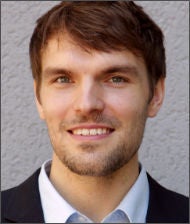 Arthur Gerigk is responsible for the global marketing activities (a total of 110 countries) at Rocket International. Currently, Gerigk is also in charge of development of the company's ad technology platform.
Number: 38 Daniel Krahn & Daniel Marx, Founder and CEO at Urlaubsguru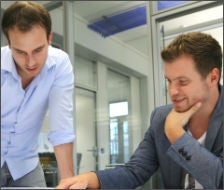 In the summer of 2012, Krahn and Marx started discount travel portal Urlaubsguru as a hobby. Today, the company employs 120 at 4 different locations and project revenue of EUR 100 million for 2015.
Number: 39 Frederike Voss, CEO and Co-Founder of oOrbyd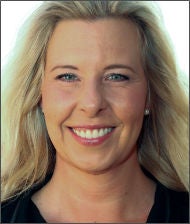 After stops at US giants Appnexus and Audience Science, German adtech expert Frederike Voss founded her first company Orbyd, an "independent full-service provider of real-time advertising."
Number: 40 Fredrik Harkort, CEO and Co-Founder of Social Media Interactive / Bodychange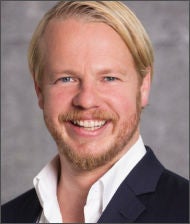 When it comes to generating fitness sales online, Fredrik Harkort has put up some pretty numbers. With the slogan "I make you sexy" and with the help of star power from household names like ex-wrestler John Cena, Fredrik was able to generate EUR seven million in 2014.
Number: 41 Martin Ott, Managing Director Northern, Central and Eastern Europe at Facebook
Martin Ott is one of the most important European managers at Facebook. Since 2012, he has continued to cement the platform's place in nearly every media mix.
Number: 42 Benjamin Bunte, Jan Kaiser and Christina Voigt, Managing Directors at Performance Media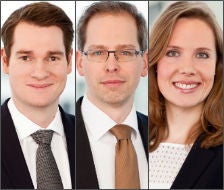 Since the departure of Christoph Schäfer (see number 2) and Nico Shenawai last October, this trio has been at the helm of Performance Media—one of Germany's largest performance agencies.
Number: 43 Carolin von Karstedt, Online Marketing Director at Otto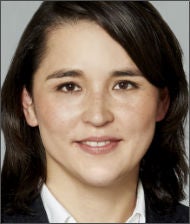 For several months now, Carolin von Karstedt oversees Otto's million-dollar marketing budget. Her promotion came after a lengthy career at the company.
Number: 44 Christian Bartens, Founder and CEO of Datalicious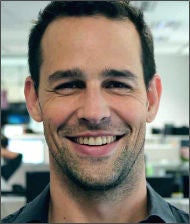 In an earlier life, Christian Bartens was a trip organizer; the new economy turned him into an onliner. In Australia, he has built up several companies in the data management sector. With Datalicious, he is re-penetrating the German market from Australia.
Number: 45 Florian Heinemann, Founder of Project-A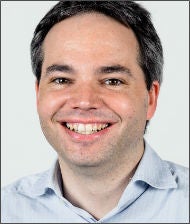 There cannot be more than a handful of people on the German performance marketing scene that have not heard of Florian Heinemann. Or at the very least seen one of his presentations on Youtube.
Number: 46 Ninon Götz, Co-Founder of Très Click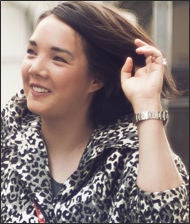 Hamburg-based fashion and lifestyle magazine Très Click amassed a reach of some 400,000 in just a few months. Now, she and co-founder Alexandra Springer have the biggest publishing houses calling.
Number: 47 Christian Griesbach, Managing Director DACH & Eastern Europe at Teads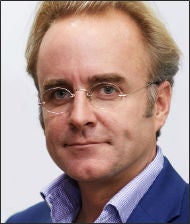 Christian Griesbach has been active in digital marketing since 1998 and was the manager of digital marketing at Axel Springer for several years. Now he is charged with establishing French in-banner video marketer Teads on the German market.
Number: 48 Mattias Protzmann, founder of Contentfleet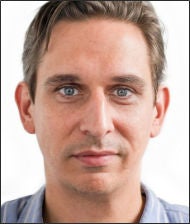 Once a journalist, now a serial entrepreneur: Mattias Protzmann founded Getanet (acquired by Kircher Burkhardt), Statista, as well as Contentfleet (both acquired by Ströer). Today he is the chief digital officer at Ströer Media.
Number: 49 Thomas Bindl, founder and CEO of Refined Labs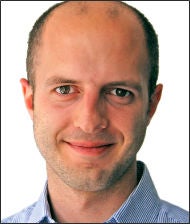 How many clicks, visitors and sales do my ads generate on Google, Facebook—or even on TV? These questions and more answers Thomas Bindl at Refined Labs for clients such as Sixt, T-Mobile and the Scout24 group.
Number: 50 Julia Schössler, managing director at Schoesslers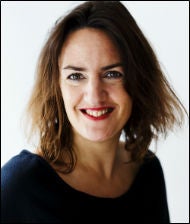 Everyone in the German online industry knows Julia Schössler. With her PR agency Schoesslers, she supports large, international industry players like Appnexus, Rocket Fuel and Outbrain, as well as German champions like Adjust and Esome.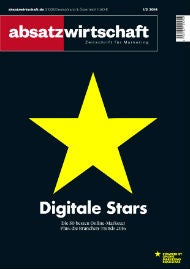 Afterword:
In order to create this list, we conducted a great deal of research, spoke to individuals from the industry. This gave us an idea of  "the state of the industry." The end result is the result of many lengthy and contentious internal discussions. Our ranking is by definition a subjective affair. We have surely inadvertently snubbed some very well deserving individuals. We became aware of one such snub right after we published the print version of this list (only available in German). That would be Malte Feller, one of the most relevant managers for messaging apps at Facebook and a veteran of the German internet scene. Malte definitely deserved a place in our ranking. This is just one example, probably not the only one, that shows we have surely snubbed a few worthy German onliners. What we are also sure of, however, is that every one on this list, is worth a closer look.