"Super App" Stanly: Are superstars like Kylie Jenner planning to rebel against Instagram & Co.?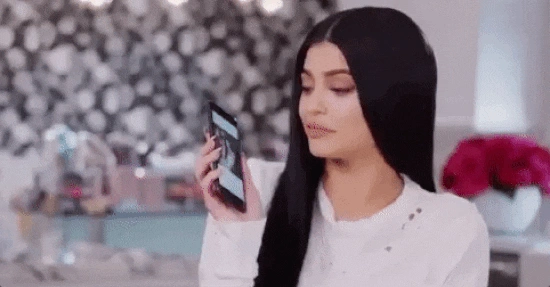 It was a very cryptic announcement: "Hi guys, I'm launching a new top secret [sic] project and would love to invite a few of you to be the first to try it and share your feedback," social superstar Kylie Jenner said in an "Instagram Story." The embedded link redirects users to a sign-up for beta access to "Stanly," a platform designed to let stars run a "leveled up digital fan club" and provide "exclusive content." Could it be a bold attempt to claw back some autonomy over their reach and emancipate themselves from other platforms? OMR research indicates that Stanly is backed by an entire swath of A-list creators—and an influential businessman.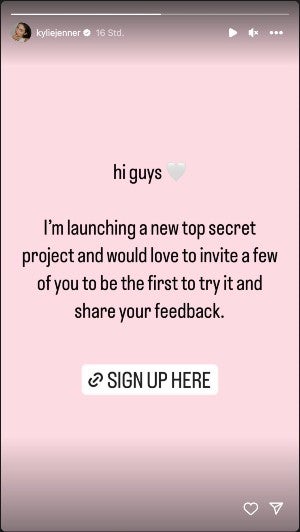 "Stanly is a leveled up digital fan club offering community and exclusive content from your favorite celebrities. Users can get access to behind the scenes images, videos and livestreams as well as shop for merchandise and tickets directly from the artists they love," reads the Stanly FAQ section.. Beyond that spartan blurb there is not much more in the way of information to glean from the page. And the Stanly homepage offers nothing further, for example, about the name of the operating company or its founders.
Are the same people behind Kim Kardashian's lingerie brand behind Stanly?
Is Kylie Jenner's Instagram story post possibly just a promotional post for an app startup seeking to leverage Jenner's 397 million Instagram followers shortly before launch? Just to acquire enough users for beta testing, but an app to which Jenner herself is not directly involved? Maybe. But there are some compelling reasons for thinking the contrary. For example, a company Linkedin profile for Stanly lists several names of persons employed by the company. On the profile of Linkedin user Allen Ng, who describes himself there as a co-founder of Stanly, it says: "Building a next-gen fandom super-app with Jens Grede and a consortium of world renowned [sic] talents. Stealth mode atm."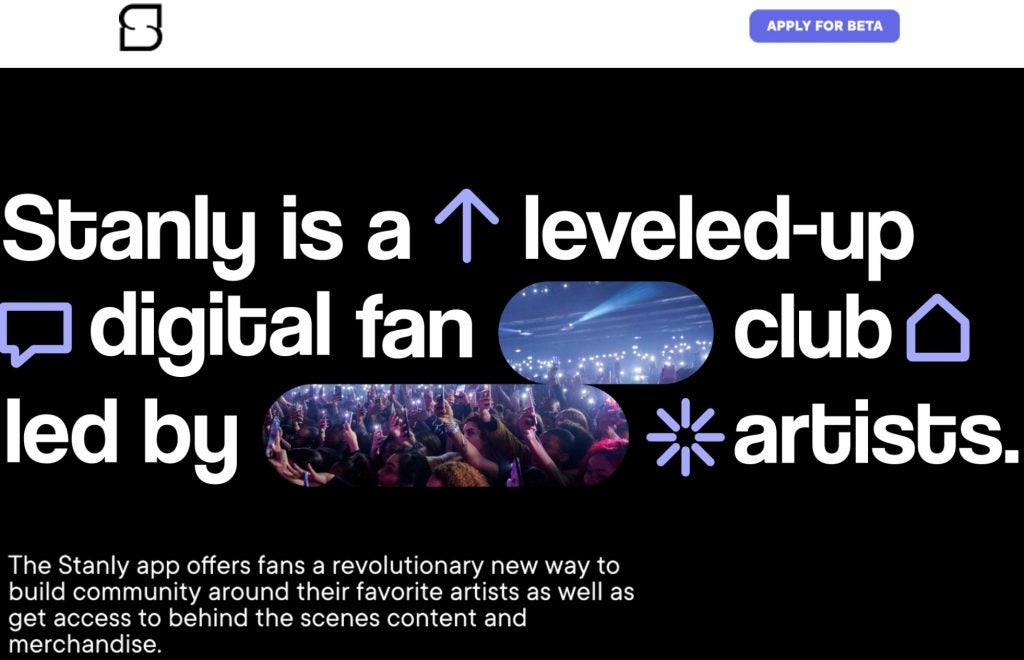 Jens Grede, a Swede living in the US, is one of the most influential entrepreneurs and brand builders in fashion. In 2012, he founded jeans brand Frame along with Erik Torstensson. Frame launched its own product line with model Karlie Kloss in 2013. Prior to that, Grede and Torstensson's agency had repeatedly connected brands together with big stars: Beyoncé with H&M, Natalie Portman with Dior, and Gwyneth Paltrow with Hugo Boss. In 2019, Grede launched lingerie brand Skims with his wife Emma and superstar Kim Kardashian. This was followed by Safely with Kris Jenner. Grede's latest project is Brady, an eponymous "performance wear" brand of now retired NFL legend Tom Brady. Grede should therefore have the appropriate contacts to "world renowned talents."
Billionaire Web3 investors on board
Crypto startup scene players also seem to have a stake in Stanly: In the California company registry, Murtaza Akbar is listed as CEO of Stanly Inc. Akbar is also a managing director of Liberty City Ventures (LCV), a New York-based VC firm that says it has invested a total of USD 1.5b in various blockchain startups, such as gaming firm Animoca Brands, according to Linkedin. LCV was also the lead investor in the recent funding round of German sports publisher Onefootball. In the process, LCV, Animoca Brands and Everest Ventures Group (another Web3 investor) formed a new blockchain division, Onefootball Labs. Co-founder and CEO of Everest Ventures Group is Allen Ng, who, as previously mentioned, claims on Linkedin to be co-founder of Stanly. Stanly co-founder Rebecca Leung previously built creator economy startup Anyone Lab, among others.
So it would seem more than plausible that Stanly will also include NFT or other Web3 aspects. On Stanly's company profile on Linkedin, the creators describe their product as "A direct-to-fan platform that puts the power in the hands of celebs and their fan spheres. The platform gives users the opportunity to see all social content from their favorite artist [sic] all in one place. What's more – it also offers exclusive images and videos from the artists themselves." So does a "consortium" of celebrities hope to use Stanly to gain (more) autonomy for themselves over platforms like Instagram, Tiktok, Youtube and Twitch?
How smart would dropping the major platforms be?
The past has shown that such an endeavor can be difficult to say the least. Kim Kardashian, Khloé Kardashian, Kendall Jenner and Kylie Jenner each launched their own subscription apps in the app stores in 2015. These were intended to offer subscribers exclusive insights into the lives of the celebrity siblings for just under three US dollars a month; all four apps were discontinued in 2019. Other such attempts never even reached the point where the respective stars could completely emancipate themselves from companies like Meta: including Subify, a U.S. startup with which creators like Logan Paul tried to establish a paid community for their fans.
What seems more likely is that Stanly's plan to make products exclusively available via the stars' communities ("Users will get access to exclusive merchandise, ticketing and opportunities to connect with artists as they engage and build on the platform") will end up working. For example, whenever merchandise from Kim Kardashian's lingerie brand Skims drops it always sells out shortly thereafter—at least according to Skims. The scarcity and resulting exclusivity should help enormously in keeping the brand desirable. According to industry service WWD, Skims is currently preparing an IPO—at a valuation of USD 4b.